Mon EKO Bar Blueberry Juice Vape
Mon EKO Blueberry juice vape is available at an online smokers outlet. It contains 7.3 ml Blueberry ice juicy liquid with an 1100 mAh strong battery. Mon EKO Bar vapes are disposable, so there is no need to charge them. You can joy up to 3000 refreshing puffs with a single ice vape.
The EKO Bar disposable Blueberry ice vape kit is portable, easy to use, and produces a smoother vape. Each bar costs a fraction of a cigarette and has a battery and plenty of liquid to last for 20 cigarettes. It delivers a truly hassle-free vaping experience and can be used right out of the box because it needs no maintenance, including refilling and recharging. There is a mon vape to fit the majority of vapers, available in a variety of flavors.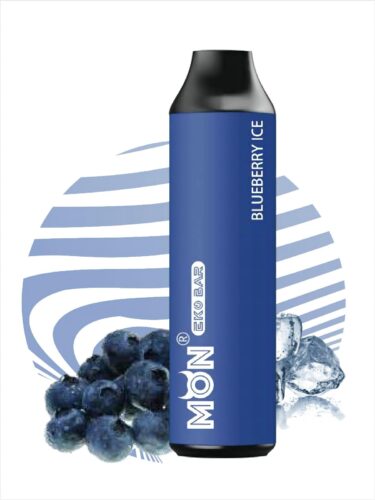 Features:
Compact Disposable Kit

Beginner-Friendly

3000 Puffs Per Bar

Inhale Activated

11 other flavors

Smooth Throat Hit
Designed to mimic the inhale of a cigarette, the bar produces a small amount of vapor for an MTL (Mouth To Lung) vape. For a more natural feel all-round, the Elf also features inhale activation, which means no buttons or menu systems, and you can control how much vapor is produced by how long you inhale. This combination of MTL vape and inhale activation can help make the transition to vaping much easier. Try out some New series of Disposable pods like mega m4 4000 Rechargeable Disposable Vapes.
Contains:
Blueberry Juice Vape Eko Bar Disposable Device